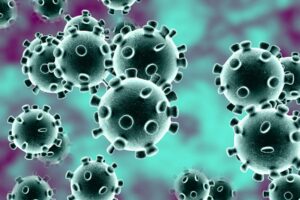 Northwell Health Begins Free Coronavirus Testing in 6 Bronx Churches
Northwell Health has opened coronavirus testing sites at the following Bronx churches: Abundant Life Tabernacle, Christian Church John 316, Fort Motte Baptist Church, Latino Pastor Action Network, Trinity Baptist Church, and Union Grove Baptist Church.
Grab 'N Go Meals
169th St. campus familes: Meals will be given out at JHS 218/Rafael Hernandez¬—1220 Gerard Ave, 10452. No identification is required.
Third Avenue campus families: Meals will be given out at MS 219, 3630 Third Avenue, 10456.
To find a grab-and-go meals location near you, click Find a Meal or text "NYC FOOD" or "COMIDA" to 877-877, or call 311.
Emergency Food Delivery Program
Adults age 60 or older not enrolled in DFTA's Direct Center Meal Delivery to Home program but in need of meal delivery can go to nyc.gov/getfood or call 311 and say "Get Food." They can be enrolled in the Emergency Food Delivery program. Orders placed before 11a.m. will be delivered within two days of the order date. You will need to place an order every 48 hours. Meals are not currently specialized.
Click English, or Española for Regional Enrichment Centers (RECs) for children of first-responders.
Click here to read precautions everyone should be taking to avoid the coronavirus (Covid-19). Español.
Click here for latest reports from NYS Department of Health and Center for Disease Control (CDC), and World Health Organization:
New York State Department of Health's COVID-19 Webpage
Centers for Disease Control and Prevention Webpage